Print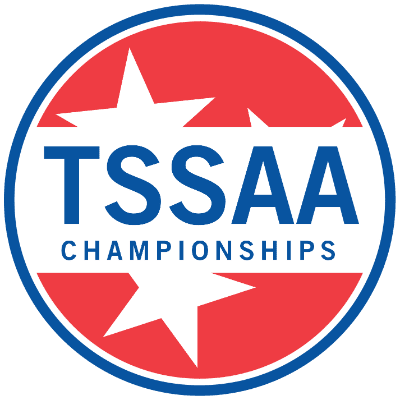 By Jesse Smithey
The Bearden High School boys' soccer team got more resistance from a lightning delay Tuesday than it did from its opponent.
While threatening weather halted the Bulldogs, it was only temporary, as they routed the visiting Hilltoppers, 6-0.
Bearden (16-4-1) will take on District 1-AAA champion Dobyns-Bennett (17-0-2) on Thursday night for the region title. Dobyns-Bennett eliminated Knoxville West by a 3-0 final.
Bearden will be the host team, with the match beginning at 7 p.m. Both Bearden and Dobyns-Bennett will still advance to Saturday's state sectionals. The winner of Thursday's match will host a state sectional. The loser will travel.
Jonathan Meystrik scored a hat trick Tuesday against Science Hill, scoring in the 48th, 24th and 15th minutes. Evan Downen got the scoring started in the third minute, and Ty Trikones' score in the 43rd minute gave Bearden a 4-0 advantage.
Connor Cross added the sixth goal in the 68th minute.
Region 2-AAA
Maryville 6, Karns 1: The Rebels (14-4-3) advanced to Thursday's region title game against Farragut, a 3-2 winner over Oak Ridge in overtime.
The Rebels scored three goals in each half on Tuesday. Sam Kenner, Owen Finch, Jace Burchfiel, Drew Zacharias, Nathan Seery and Alex Sonner scored goals. Seery and Zacharias also had assists.
"We all played well," said Maryville coach Steve Feather. "I thought our backs had a tall task with that No. 17 up top (for Karns). We were able to shut him down, and our forwards did good things."
Region 1-A
Despite trailing 2-0 early, Gatlinburg-Pittman upset previously unbeaten Chuckey-Doak on Tuesday night, 5-4, and will face Alcoa for a region championship. Alcoa eliminated University School of Johnson City, 4-1, and will host G-P on Thursday.
Region 2-A
Cumberland Gap will play host to Oneida on Wednesday for the region championship. Cumberland Gap dispensed of Bledsoe County, 6-0, on Monday. Oneida edged Sweetwater, 3-2.
Region 1-AA
District 1-AA champion Greeneville will take on District 2-AA champion Sevier County on Thursday for the region championship. Greeneville advanced via a 5-0 win over Pigeon Forge on Tuesday, while Sevier County blasted Sullivan South, 9-0.
Region 2-AA
South-Doyle 6, Cherokee 0: The Cherokees notched their region semifinal win on Monday with ease thanks to two goals from Zac Wesner and one each from Lawson Jenkins, Ethan Rummel, Austin Morse and Aden Martinez.
South-Doyle will play at Catholic on Thursday for the region championship.
Division II-A
Webb remains alive in the Division II-A state playoffs with a 1-0 win Tuesday over Donelson Christian Academy. CAK and The King's Academy were eliminated. BGA bested CAK, 2-1. Evangelical Christian School ousted TKA, 4-1.
Webb 1, Donelson Christian Academy 0: Henry Partridge scored off an assist by Braden Hicks in the first
15 minutes Tuesday night as host Webb (11-8) beat DCA in the first round of the Division II-A state
tournament, which is played at host sites.
"It was a frustrating game," Webb coach Jared Ziegler said. "I thought maybe we could have played
better. DCA played hard but we missed a few chances to put the game away. It was a tight match for 80
minutes."
Webb (11-8) travels to play defending state champion Lausanne Collegiate School in Memphis at 11 a.m.
ET Saturday. The Spartans lost to Lausanne 2-0 in last year's state semifinals.
"They're good," Ziegler said. "I think they basically have the same team as last year, just a year older.
They have a lot of really talented Brazilian kids. I'd say two-thirds of the team is Brazilian, and their
coach is Brazilian."