Print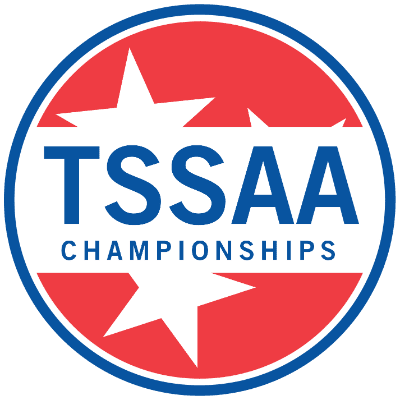 By Dave Link
5 Star Preps
It was a tough start and an even tougher finish for the Webb School baseball team Thursday afternoon.
The Spartans (21-10) gave up five runs in the first two innings and lost to visiting Tipton-Rosemark Academy of Millington 6-3 in Game 3 of a best-of-three series for a berth in the Division II-A state semifinals.
Three of the Rebels' runs in the first two innings were unearned due to three errors.
"I don't know if we were putting pressure on ourselves early to come out and take advantage of things right away," Webb coach Jordan Wormsley said, "but you've got to give them some credit because they executed their game plan very, very well."
It was the final high school baseball game for 10 Webb seniors, including pitcher/designated hitter Thomas Saliba, who has signed to pitch for Tennessee Tech.
Saliba got the win in Wednesday's first game, a 7-1 victory. Tipton-Rosemark won the second game 13-3 in the fifth by run rule.
"I think when we came into the game we were a little bit tight because we were so confident in ourselves, and after the second game yesterday, we just wanted to do so much more," Saliba said. "We booted a couple of balls around in the first and second inning (Thursday) that gave the other team the go-ahead runs. We just tried to fight back and we couldn't get there the rest of the game."
Tipton-Rosemark (29-15) scored three runs on two singles in the first inning off Webb sophomore Mason Patel (4-2), who pitched for the first time in two weeks due to a tender elbow.
Cameron Berry and A.J. Green started the game with bloop singles.
Alex Langford reached on fielder's choice when Webb tried to turn a double play, but the throw to first went for an error, allowing Berry to score.
Corey Mitson then struck out, but reached on a wild pitch, which allowed Langford's pinch runner, Parker Wells, to score. Mitson went to the dugout for courtesy runner Shae Nolan, who advanced on wild pitches.
Patrick Green, a freshman left-hander and the starting pitcher, laid down a bunt fielded by Patel, whose throw home couldn't get the sliding Nolan. Webb got out of the inning with a 1-2-3 double play, but it was 3-0.
In the second, Webb committed two infield errors as Tipton-Rosemark scored two unearned runs on two singles and a fielder's choice for a 5-0 lead.
"The first couple of innings, you've got to give them credit because they came out and put pressure on us right away," Wormsley said. "The first two hits they had weren't the hardest hit balls you've seen all year, but they fell in. They got a couple of baserunners on. They did what they do best, which is bunt and run and put pressure on us, and that's been a part of their game the whole year."
Webb cut it to 5-3 in the second inning.
Patel led off with a double. Jason Musrock, A.J. Chambers, and Peter Schaefer had RBI singles, but the Spartans left the bases loaded.
The Rebels made it 6-3 in the seventh on Will Turner's RBI single.
Schaefer led off Webb's seventh with a double, and Green went to the dugout. He was replaced by freshman right-hander Zach Seward, who walked Reed Noyes and retired the next three to end the game.
Patel finished with a seven-hitter. He walked two and struck out six.
"He threw well, first time in a couple of weeks, but he wanted the ball today and he came out ready to compete and I couldn't have asked more out of him," Wormsley said. "He gave us opportunities. We didn't make all the plays behind him today. I hate that for him because that hurts, but we should have been more in that game I think early than we were.
"I give our guys credit too because we fought back to score three runs in the second inning, and we left some runs out there in a couple of different situations."
BASEBALL
Division II-A
Game 1: CAK 8, Harding 0: Weather played a factor in the opening game of this Best-of-3 series to determine who goes on to play in next week's state tournament. CAK and Harding played a five-inning, weather shortened game that CAK pitcher Jake Tate owned with a two-hitter. Game 2 got moved to 1:30 p.m. Central time Friday at Hardin Academy.