Print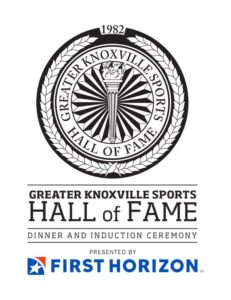 The Greater Knoxville Sports Hall of Fame will recognize six area high school athletes from the Class of 2021 for their career accomplishments during the GKSHOF induction ceremony Tuesday, Aug. 24 at the Knoxville Convention Center.
While these six individuals won't be inducted into the hall of fame with the 2021 class, they will be celebrated on a star-studded night that includes host and former NFL and Tennessee quarterback Peyton Manning.
Tickets for the event are $200 each, and a table may be purchased for $2,000. All ticket and auction proceeds benefit Boys & Girls Clubs of the Tennessee Valley, which serves over 6,700 youth and teens at 20 club locations in Knox, Blount, Loudon, and Anderson counties.
The area high school athletes being honored are: Kalib Fortner (Knoxville Central), Christian Langlois (Bearden), Lance Simpson (Farragut), Denae Fritz (Maryville), Catelyn Riley (Jefferson County) and Cassie Kuerschen (Catholic).
Fortner, an Army signee, helped the Central football program win Class 5A state championships in 2018 and 2019. He was a Mr. Football finalist in 2020 and the 5Star Preps Defensive Player of the Year in 2019.
Langlois exploded onto the track & field scene this spring. The 6-foot-3 sprinter who's headed to Tennessee won the TSSAA State 100- and 200-meter dashes. No sprinter in the state, regardless of his class, topped Langlois' times. Langlois was the 2021 5Star Preps Boys Track & Field Athlete of the Year.
Simpson won a pair of individual TSSAA state golf championships and also led the Admirals to the 2020 Large Class team state championship, thanks to his rounds of 5-under 67 and 8-under 64. Simpson signed with Tennessee and was the 5Star Preps Co-Player of the Year in 2020.
Fritz led Maryville this past season to the Class AAA state semifinals, snagging the program's first state-tournament win since 1923. The Iowa State signee was the 5Star Preps Girls Basketball Player of the Year and the TSSAA's Class AAA Miss Basketball.
Riley, the daughter of former Tennessee offensive lineman Spencer Riley, helped lead Jefferson County to the 2019 Class AAA state championship and was named 2019 5Star Preps Softball Pitcher of the Year. An Ole Miss signee, Riley hit .567 as a senior and struck out 235 batters in her 131 innings pitched.
And Kuerschen helped steer the Catholic volleyball program to three state championship games. The Penn State signee was twice named 5Star Preps Volleyball Player of the Year and was the state's recipient of the Wendy's High School Heisman.