Print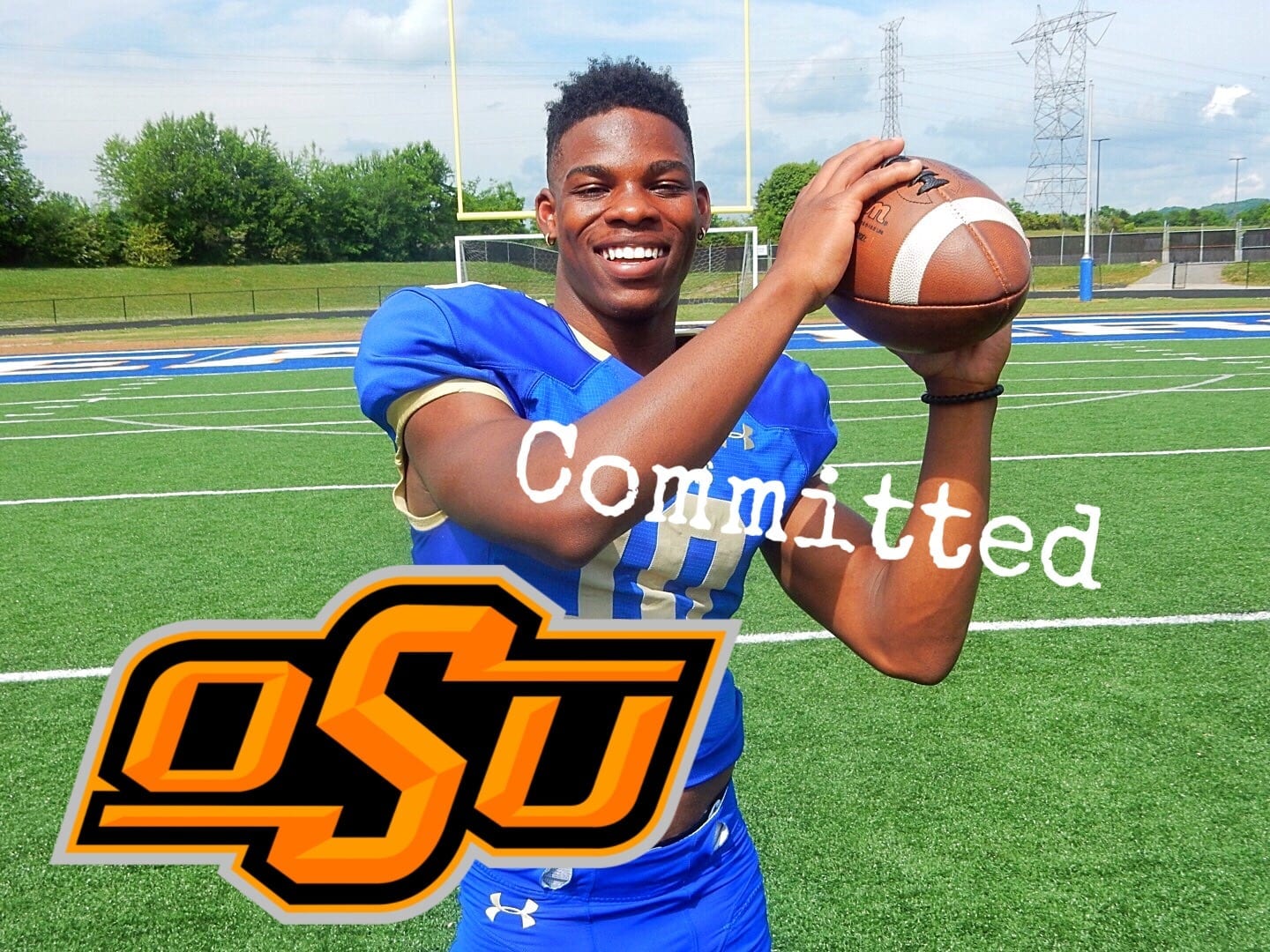 By Jesse Smithey
Karns High School rising senior Thomas Harper didn't make his college verbal commitment in haste.
But he didn't let it draw out, either.
Harper already had roughly a dozen scholarship offers to his credit when Oklahoma State offered him Wednesday of last week. A handful of days later, he announced his intentions on Twitter to play football for the Cowboys.
There, he'll join his brother Devin Harper, a rising redshirt-sophomore linebacker for Oklahoma State, on the roster for the 2019 season.

Having attended plenty of Devin's games in Stillwater, Thomas Harper got a true vision of what it was like on campus and what it was like to play for the coaching staff — not the sometimes-skewed vision recruits often are shown on official recruiting visits.
Choosing a place where his parents wouldn't have to split their time and locales on college football Saturdays proved key in Harper's decision, as well. Harper has also received offers from Air Force, Navy, Chattanooga, Eastern Kentucky, Southern Illinois, Wofford, UT-Martin, Austin Peay, Richmond, Mercer, Elon and Tennessee Tech this spring.
Thomas Harper didn't get to play football with Devin when he was at Karns. Thomas wasn't sure what it would feel like to possibly play alongside Devin.
"I think it'll feel real good," he said.
Though the 6-foot, 180-pound Harper caught 68 passes for 1,068 yards and 11 touchdowns for the Beavers last fall in just 10 games, he'll likely be filling a role as a defensive back, he said, at Oklahoma State. He won't be green at that position, he's played in the secondary at Karns. He made 40 tackles with two interceptions in 2017.
Oklahoma State defensive backs coach Tim Duffie extended the offer to Harper last week.
"I think I'm going to be a defensive guy," Harper said. "But whatever they put me at, to help the team win, I'm good with it."