Print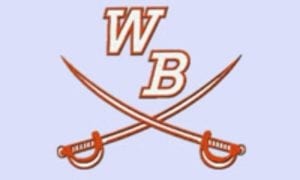 William Blount's volleyball team hit an ace in the classroom by earning an American Volleyball Coaches
Association (AVCA) Team Academic Award for the 2017-18 school year.
The award honors collegiate and high school volleyball teams for maintaining at least a 3.30 cumulative
team grade-point average on a 4.0 scale or a 4.10 cumulative team GPA on a 5.0 scale. Only schools
submitting nominations received a AVCA Team Academic Award.
William Blount's volleyball team had a 3.62 team GPA in 2017-18.
"At William Blount we not only teach volleyball but life lessons," William Blount volleyball coach Steve
Dallman said. "Academics is a huge part and grades are checked on a regular basis. Success in the
classroom is a huge part of our program, and we're extremely proud of our team's 3.62 GPA."
William Blount was one of 358 girls high school volleyball teams earning the award and one of four in
Tennessee along with Murfreesboro Riverdale, Siegel, and Brentwood High.