Print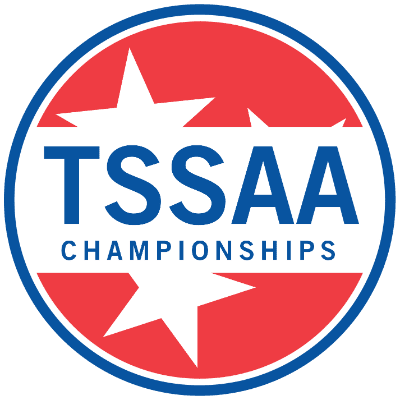 The Pigeon Forge High School wrestling program's tradition got a little bit richer on Saturday night.
Pigeon Forge (23-5) won its fourth Class A/AA State Dual Championship in program history, beginning its march through the bracket by knocking off Greenbrier (24-8) by a 45-27 count on Friday afternoon. The Tigers turned around the same day and defeated Fairview (24-15) in the state semifinals, 46-33.
In the finale, though, Nolensville (35-10) was no match for Pigeon Forge. The Tigers won 59-18.
Mustafi Algoraui (285), Colin Roberts (113), Colton Poole (120), Josh Parton (126), Garrett Foreman (132), C.J. Dyer (138), Colby Dalton (145), Andrew Baiamonte (152), Joseph Skidmore (160), David Wolfe (182) and Jacob McCarter (195) all recorded three or more points in their respective wins for Pigeon Forge.
Poole, Dyer, McCarter and Baiamonte are the seniors on this squad. The Tigers also won the state duals fr0m 2015-17 but failed to qualify for last year's duals.
"Our four seniors have done a phenomenal job leading the team and giving some of their wisdom and experiences to the younger guys," Pigeon Forge coach Greg Foreman told 5Star Preps last week.
"They've been on teams that have kind of been on all ends of the spectrum."
Greeneville entered the A/AA state tournament with a 16-1 record but lost to Nolensville, 35-34, in the first round. Greeneville went on to win the consolation bracket, giving the Greene Devils an official third-place finish.
Alcoa (20-6) reached the A/AA state duals, as well, but the Tornadoes were eliminated by Greeneville in the consolation bracket.
Sevier County, Halls, Heritage and Maryville made appearances in Class AAA but all lost first-round matches to fall into the consolation bracket. Maryville and Sevier County won their first matches in the consolation bracket but were eliminated in the next wave of games.
The TSSAA also hosts the Division II Dual Invitational for small-school privates. CAK and Grace Christian reached state Final Four out of a pool of 11 programs from their side of the bracket. At the Invitational, Grace knocked off Battle Ground Academy and CAK defeated Franklin Road Academy.
CAK took care of Grace Christian in the final, 48-30.
The wrestling season concludes Feb. 14-16 in Franklin, Tenn., with the individual championships.
@CakWrestling -48
Grace Rams Wrestling-30
Worth the drive to see the Warriors win their first team state title! pic.twitter.com/mbJbjNV0IT

— CAK Warrior FB Coach (@CAKWarriorCoach) February 2, 2019