Print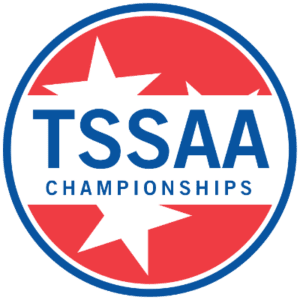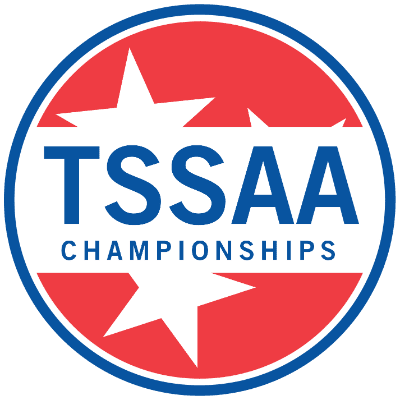 The Seymour girls' soccer team already has made history this season.
Now, the Lady Eagles want to put an exclamation point on the historic season.
Seymour (19-3) will take on Hendersonville Beech (15-7-1) on Saturday at 12:30 p.m. EDT for the Class AA state championship at Siegel Soccer Complex in Murfreesboro.
The Lady Eagles advanced to the title match with a 2-0 victory over Nolensville (17-2-2) in Thursday afternoon's state semifinals – a day after they won the first girls' state soccer match in Sevier County high school history with a 7-0 quarterfinal win over McMinn Central.
"Words can't even express it," Seymour coach Ron Blaydes said. "It's so exciting. I told my wife it's just surreal to be here at this point."
Beech posted a 1-0 victory over Greeneville (12-9-3) in Thursday's other Class AA semifinal, edging the Lady Greene Devils 5-4 on penalty kicks.
Also on Thursday, Bearden (19-5-1) lost in the Class AAA semifinals and Alcoa (12-4-1) was eliminated in the Class A semifinals.
Collierville (19-3) notched a 1-0 victory over Bearden and plays in Saturday's 5:30 p.m. EDT state title match against Houston (21-2).
Signal Mountain (17-3-1) defeated Alcoa 3-2 in penalty kicks after the two teams played to a scoreless tie through regulation and overtimes.
Signal Mountain faces Merrol Hyde (17-2) in Saturday's 3 p.m. EDT title game.
Seymour 2, Nolensville 0: The Lady Eagles posted their 10th consecutive shutout behind freshman goalkeeper Lauren Horton, who had seven saves.
"Our defense stepped it up, they're a really good team," Blaydes said of Nolensville. "They had one girl who's as fast as could be. We were able to counter attack any attack they had. They had a couple of good shots on us, got the ball inside the box, but every time they kicked it to our goal, our goalie grabbed it."
The Lady Eagles are making their second straight trip to state after losing in last year's state quarterfinal to eventual state champion White House. Seymour also reached the Class A-AA state tournament in 2008.
Seymour is familiar with Beech, having posted a 2-1 win over the Lady Buccaneers on Aug. 26 in Gatlinburg.
"We're confident, but we also know it's not going to be an easy game because they're playing well too," Blaydes said. "We'll have a game plan and put it out there, and our girls have been really good about sticking with it."
In Thursday's semifinal, freshman forward Emma Houser gave Seymour a 1-0 lead in the 3rd minute when she scored an unassisted goal from close range against Nolensville keeper Ava Ciampa.
Tyler Taff, who had three goals in the quarterfinal victory over McMinn Central, made it 2-0 with a goal from about 7 yards out off an assist by Houser.
"(Houser) is a really strong freshman," Blaydes said. "She knows the game. She plays club soccer and she's been playing a long time, and she doesn't let the older girls intimidate her."
Tapp, a junior striker, leads Seymour in goals this year with 31.
Seymour had five shots on goal, while Nolensville had seven.
The Lady Eagles are staying in Lebanon during the state tournament. They'll have a practice Friday at Siegel Soccer Complex before going on a shopping spree.
"We'll go to the mall," Blaydes said. "You've got to take them shopping at least once. I turned to the girls today when we won and said, 'We're going to the mall!'"
Beech 1, Greeneville 0: Abbey Harris made the winning goal in the PK shootout as Beech ended Greeneville's bid for a fourth consecutive appearance in the state championship match.
Greeneville won Class A-AA state titles in 2015 and ''16 and was Class AA state runner-up last year after a 1-0 loss to White House.
After Harris scored for a 5-4 lead in the shootout, Greeneville's Olivia Brooks didn't make the potential tying goal.
Beech's Natasia Jones had seven saves and Greeneville's Mikayla Weems had two saves.
Greeneville had 10 corner kicks to Beech's two.
The Lady Greene Devils got PK shootout goals by Ally Johnson, Lindsey Cook, Emily Graham, and Kenly Wilhoit.
Collierville 1, Bearden 0: Elizabeth Slavinsky scored from about 15 yards out in the 30th minute and Collierville held off the Lady Bulldogs.
Bearden goalkeeper Maggie Jones had seven saves and Collierville's Emily Samisch had three.
The Lady Bulldogs' Taylor Cross fired three shots – two shots on goal – while Alex Smith had the other shot on goal.
Collierville had 14 total shots and Bearden seven.
Signal Mountain 1, Alcoa 0: Lainey Jenkins scored the winning goal in the PK shootout as Signal Mountain dashed Alcoa's hopes for back-to-back Class A state championships.
Alcoa's Brianna Kuchinic was unable to tie the shootout after Jenkins' go-ahead shootout goal.
Alcoa goalkeeper Riley McDonald had 11 saves in the match and Signal Mountain's Amanda Muschel had five.
Scoring goals in the shootout for Alcoa were Peiton Bledsoe and McKinna Murr, but Kuchinic's missed chance was the third one in the shootout for the Lady Tornadoes.