Print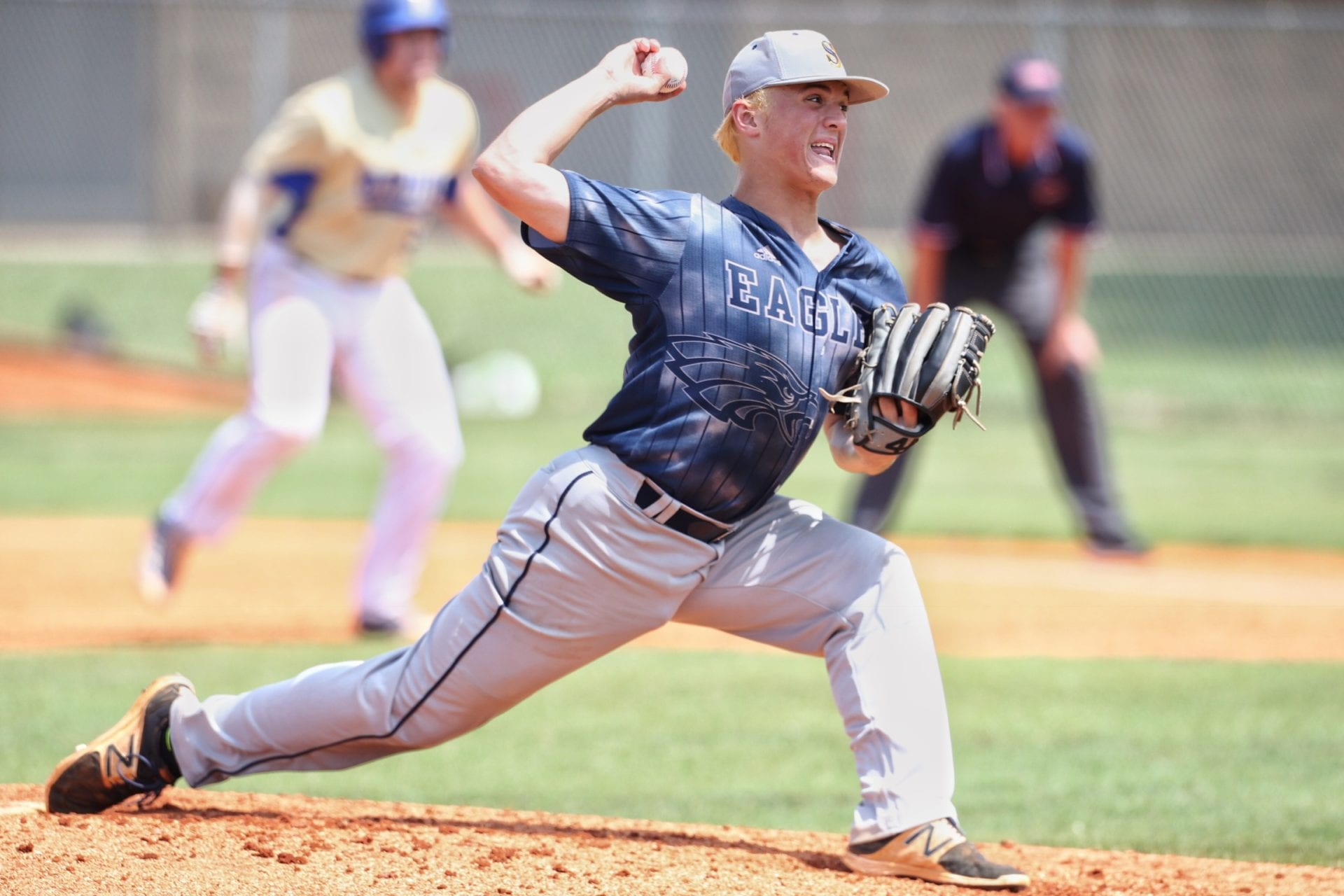 MURFREESBORO – Seymour sat in the driver's seat entering Thursday's play in the Class AAA state semifinals. The Eagles just needed to win one game in two tries to move on to the title game.
Brentwood commandeered the steering wheel.
The Bruins routed Seymour 11-0 at the 2 p.m. game, forcing a decisive second game to see which team would move on to face Rossview on Friday in the Class AAA championship.
Brentwood won that one too, 4-2. Seymour's season ended with a 25-15 mark and its first state tournament appearance since 2007.
Seymour coach Kyle Koeneman rolled out freshman Kentucky commit Elijah Galyon to face Brentwood in Game 1.
Galyon came on in relief during the Wednesday win for Seymour over Stewarts Creek and struck out the side in the ninth to clinch the victory.
He didn't fare as well Thursday, as Brentwood scored seven runs on six hits during his 3 1/3 innings. Adam Quincy came on in relief but surrendered five runs on three hits in 2 2/3 innings. Meanwhile, Seymour's offense mustered just three hits again Caleb Pearson, who struck out eight and walked two in the six-inning affair.
Galyon got a little payback, as he led off Game 2 with Brentwood with a solo home run. He went 3-for-4 in Game 2. Only two other Seymour players collected hits in the rematch: Landon Matthews (1-3) and Zachary Wyatt (1-2). Wyatt's single led to Seymour scoring a run in the third to tie Brentwood at 2-all. He scored on a fielder's choice.
Patrick Queener's two-run single to centerfield scored the go-ahead runs for Brentwood in the bottom of the fifth. Seymour mounted a late charge in the seventh. With two outs, Galyon (single) and Wyatt (hit by pitch) got on base. However, Chase McCarter grounded into a fielder's choice out at third to end the contest.