Print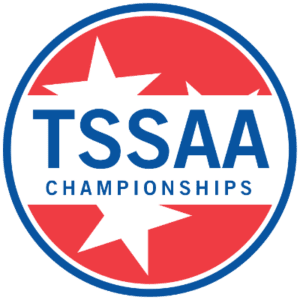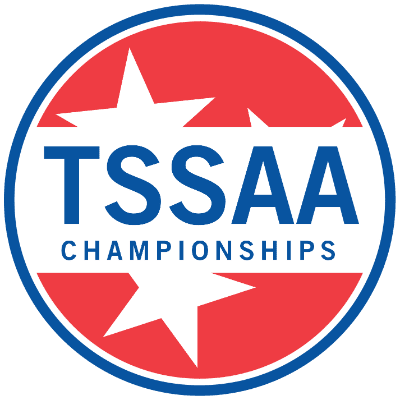 When it comes to high school wrestling in East Tennessee, the Pigeon Forge program basically sets the bar. And the Tigers added to their history this past week at the TSSAA Individual Wrestling Championships in Franklin.
Two weeks after winning its fourth state dual championship, Pigeon Forge took the overall points title Saturday in Class A-AA with 166. Pigeon Forge had seven of its wrestlers finish fourth or better.
Colby Dalton, a Pigeon Forge freshman, won A-AA 145 over Sycamore senior Tyree Bass.
Andrew Baiamonte, a Pigeon Forge senior, won A-AA 152 with a 7-3 decision.
Greeneville ranked third in A-AA with 130 points.
Greeneville senior Trent Knight won A-AA 182 with a 15-0 tech fall and was named Class A-AA Outstanding Wrestler after winning his third state championship. He also won two football championships at Greeneville.
DIVISION I A-AA – OUTSTANDING WRESTLER
182 pound champion from Greeneville, Trent Knight

— TSSAA (@tssaa) February 17, 2019
Knight's legacy could have company in a few more years. Kodiak Cannedy, a freshman at Greeneville, won A-AA weight class 126 over Greenbrier senior Nathan Ford.
No other programs locally finished in the top five in Class A-AA, Class AAA or Division II.
But there were plenty of great individual performances.
Gavin Cagle DII 160 State Champion! pic.twitter.com/yNMgbuHbQH

— CAKWrestling (@CakWrestling) February 17, 2019
Christian Academy of Knoxville sophomore Gavin Cagle, one of the 5Star Preps recipients of high school football player of the week, proved his worth on the wrestling mats, too, this weekend. He won Division II's 160 weight class with a 6-4 decision over Christian Brothers senior Elijah Hodge.
Being a state champion is a goal Cagle set for himself back when he was an eighth-grader, he said.
"The experience of wrestling in the state tournament both as an eighth-grader and as a freshman, allowed me to come into this season knowing what it takes to win a state title," Cagle said. "My coaches Chris Hawkins and Ryan Long and I started putting together a plan several months ago. The idea was to focus on the details — proper weight training, cardio conditioning, diet, etc… then it was just a matter of trying to focus on getting better every week.
"Coming into the tournament I was confident of my skill, but as my coach says: wrestling is an unforgiving sport; you can perform well all year, but if you make one mistake at the state-tournament level the opponents are so good it can cost you the tournament. My focus in the championship match was to wrestle my match and be fundamentally sound. I was able to do that in the first two periods and that caused my opponent to become a little frustrated. That's when I was able to take advantage of a few things that won the match for me. He's a senior and ranked high in the prep national rankings, so I knew he would be tough. And he was. That made the win even more special. It still hasn't quite sunk in for me that I'm actually a state champion."
And in the girls wrestling classification, Heritage sophomore Kerra Strevel won a state championship in 112 for the second consecutive year, defeating freshman Bryce White of Cane Ridge.
Area wrestlers garnering top-four finishes were:
GIRLS – Anna Fisher (Alcoa, 103, fourth), Kaylee Hayes (Gibbs, 125, fourth), Leann Worley (Jefferson County, 132, fourth).
DIVISION II – Keyveon Roller (CAK, 106, runner-up), Zack Tieng (Webb, 145, third).
CLASS AAA – Brayden Ivey (Morristown West, 106, third), Matheson Meade (Bearden, 145, third), Josh Pietarila (HVA, 160, runner-up), Camden Buckingham (Morristown West, 182, fourth).
CLASS A-AA – Josh Wallin (Greeneville, 106, fourth), Colton Poole (Pigeon Forge, 113, third), Josh Parton (Pigeon Forge, 120, runner-up), Dalton Truan (Union County 120, third), John Pittman (Gibbs, 126, fourth), Garrett Foreman (Pigeon Forge, 132, third), C.J. Dyer (Pigeon Forge, 138, third), George Gillman (Gibbs, 138, fourth), Ryan Wimbley (Alcoa, 145, fourth), Bransen O'Dell (Greeneville, 152, fourth), Elijah Davis (Fulton, 160, fourth), Isaiah Brooks (Gibbs, 170, runner-up), Josh Gardner (Fulton, 170, fourth), Michael Myers (Gibbs, 195, third), Jacob McCarter (Pigeon Forge, 195, fourth), Noah Evans (Alcoa, 220, third), Joel Grffin (Gibbs, 220, fourth) and Garrison Albino (Gibbs, 285, fourth).