Print
By now, you've probably heard about what happened in Oneida's 23-21, Round-2 loss at South Greene last week.
If you haven't, here's the video of the sticks moving on a key fourth-down conversion try by Oneida.
This should never happen. This is a video of Oneida and South Greene last night on a fourth-down play. https://t.co/7uDEtyehdW

— JESSE SMITHEY (@5StarPreps) November 10, 2018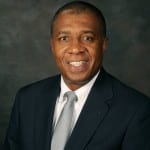 Anyway, we brought on TSSAA executive director Bernard Childress to discuss whether or not TSSAA has seen this video and what was done/said about it.
AND, we delved into a number of other topics, including: Childress' job and its abilities/influence, transfer rules, reclassification, the future of spring practice in Tennessee, state championship venues and more.
Hope you enjoy …
https://soundcloud.com/5starpreps/episode-25-tssaa-executive